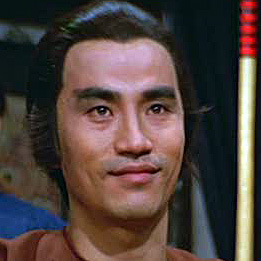 Rođeni Korejac karijeru je započeo krajem 70-tih u Bruceploitacijama Kim Si-Hyeona Golden Dragon, Silver Snake, The Dragon's Snake Fist i mnogim drugim koje je prepakivao i učinio dostupnim zapadnoj publici Godfrey Ho.
Svakako Laiev najpoznatiji film iz tog perioda ostao je Enter Three Dragons
ili Dragon on Fire (1978) Josepha Konga u kojem se pojavljuje zajedno sa Dragon Leejem. Tada je i prvi put potpisan kao Bruce Lai. Zahvaljujuću prije svega svom zemljaku Hwang Yang Leeju, par godina kasnije dobio je šansu da se oproba u hongkonškim i tajvanskim produkcijama. Igrao je u Lau Kar Leungovom Return to the 36th Chamber (1980), a pojavio se u epizodnim ulogama kod najpoznatijih tajvanskih reditelja poput Pao Hsieh-Lia (Inheritor of Kung Fu, The Kung Fu Emperor ) i Lee Tso-Nama (The Challenge of the Lady Ninja, Shaolin Vs. Lama). Kao majstor
taekwondoa (crni pojas 9. Dan) do kraja života promovisao je vještinu sa prijateljem Hwang Jang Leejem.
Chang Yi Tao, Cynthia Rothrock i Hwang Jang Lee, maj 2013.